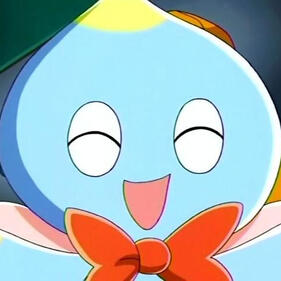 Project Chao
Project Chao is a free digital zine/project centering on Chao from the Sonic franchise. Volume 2's theme is everything related to Halloween and autumn.
FAQ
— What this project is about?
Project Chao is a free recurring digital zine/project based on Sonic franchise and focusing on Chao. Our contributor applications are open the whole creation period, so anyone can join at any time. We accept any kind of content creators.
Themes vary from volume to volume. Volume 2's theme is everything related to Halloween and autumn.— Several volumes?
We plan on releasing a new volume every year, each with a different theme. That way we can include more varied content and allow more people to join.— I am not an artist or a writer, can I still join?
Yes! As we already mentioned, we will accept everyone regardless of what kind of content you can produce.— My English is not that good, but I want to participate too.
Please do! You need only some general understanding of the language, we would be happy to translate or assist you with anything. If you have doubts about your writing, our writing mod will overview everyone's works.— Do you accept interns?
We plan to accept 1-2 interns every volume for general learning.— What do interns do?
Interns are a step below mods; they are given minor tasks/asked to assist with larger ones in order to observe zine development and gain experience. They have limited zine experience but would like to learn more from the first person view without having any pressure that the actual mod's position entitles.
Interns for our project may be asked to compile data or submissions for mods to review, help with sending emails or announcements or any other light tasks.— Can I add my OC to the piece?
Since every Chao besides canonical ones like Cheese are basically OCs, yeah, you can do that.— Can I reuse my old piece?
We ask that you come up with something entirely new for the project, thus you cannot use already made/posted works.lGot another question? Don't be afraid to send us a CuriousCat or DM!
Schedule (old)
| | |
| --- | --- |
| 16-30 May | — interns apps |
| 2 June | — contributor + cover artist apps open |
| 30 June | — cover artist apps close |
| 1-7 August | — check-in |
| 5-11 September | — check-in |
| 2 October | — contributor apps close |
| 9 October | — final submission deadline |
| 30 October | — release date |